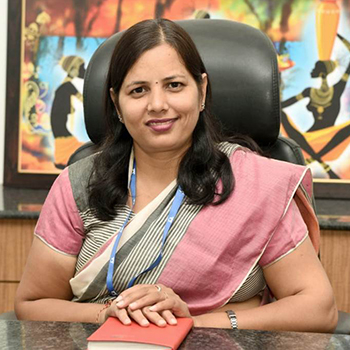 Principal
Gajera International School
I feel privileged to welcome you to official website of  Gajera International School, Utran, one of the best schools of the region which offers quality education. We provide an amicable, caring and safe environment where students can grow as confident and competent individuals.
A true human being is one who is adorned with physical, mental, emotional and spiritual fitness that allows him to move forward. Our school focuses on the development of each child holistically.
We, here at the Gajera International School, Utran, firmly believe that it is our responsibility to nurture the child. We seek to provide the students with a platform to perform and give them wings to fly under guided supervision, enabling and empowering them to realize their dreams.
The importance of education in the life of an individual cannot be overstated. It shapes individuals in their formative years and imbibes them with values that would govern all their choices in life. It is said 'If you are planning for a year, sow rice; if you are planning for a decade, plant trees; if you are planning for a lifetime, educate people'. Indeed, one can even say that the quality of education will determine the destiny of the nation.
For us, education does not mean providing answers. It means equipping the pupil with the means to find the answers for themselves, within themselves. Education empowers students to discover themselves – who they are as people. Within each student is a doctor, an engineer, a teacher, a social activist, a sports person, an environmentalist, a poet, an author or an economist. The teachers support them in channelizing resources vis-à-vis their dreams thus, sustainably generating civilized and productive human capital for serving our motherland.
With the development of global education, there is a lot beyond the classroom which needs to be made an integral part of the time-table. We have a blend of activities which serve to tap the talent. We constantly polish and hone skills of our students so that they can face the challenges ahead. Debates, declamations, quiz, elocution, poetry recitation, sports, cultural events, annual function, drawing and painting, theatre, dance, music, workshops and seminars for personality development etc. are just to name a few which enhance and boost confidence in them thus shaping their overall personality.
Wishing you an exciting and enriching year ahead.